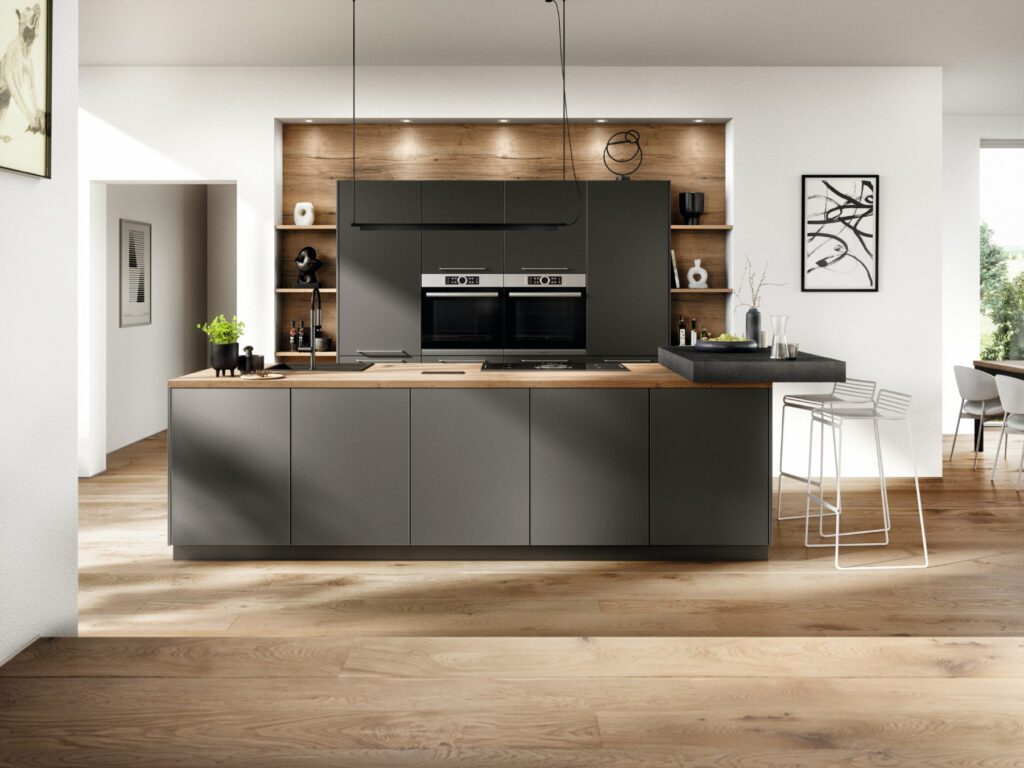 Kitchen Quality & Design – The German Way
Nobilia German Kitchens by Square is a leading specialist in premium quality fitted kitchens, our experienced team are friendly and extremely knowledgeable in both the design and installation of your dream German kitchen.
Our client based reaches throughout Chesterfield and North Derbyshire even though our head office is in Sheffield.
So, whether your plans are to replace an existing kitchen or create a completely brand new one as part of an extension, we have the expertise to help you choose the kitchen that meets your requirements as well as your budget.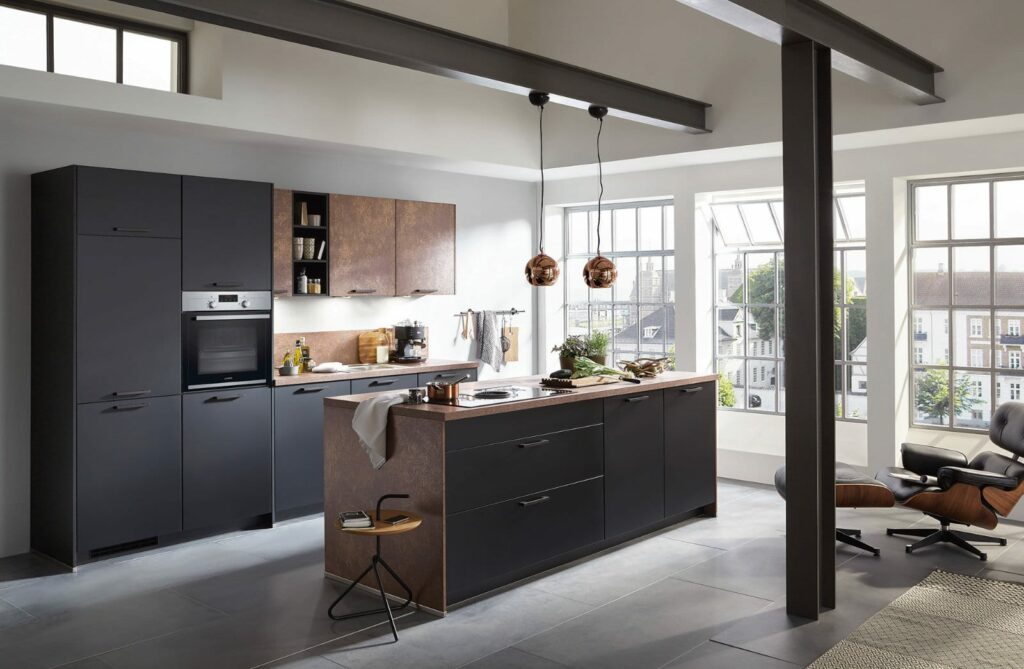 Nobilia German Kitchens
Nobilia Kitchens are the largest kitchen manufacturer in Europe, this family-owned business has over 65 years' experience and produce over 3000 kitchens every day. Allowing them (and us) to offer a huge range of kitchens in all shapes and sizes as well as unique bespoke designs.
Despite the production volume, they still maintain exceptionally well-designed quality kitchens at extremely competitive prices providing fantastic value for money.
We have built and maintained and excellent and close relationship with Nobilia which has allowed us to access to the latest kitchen innovations as well as being able to offer you a no quibble 5-year guarantee.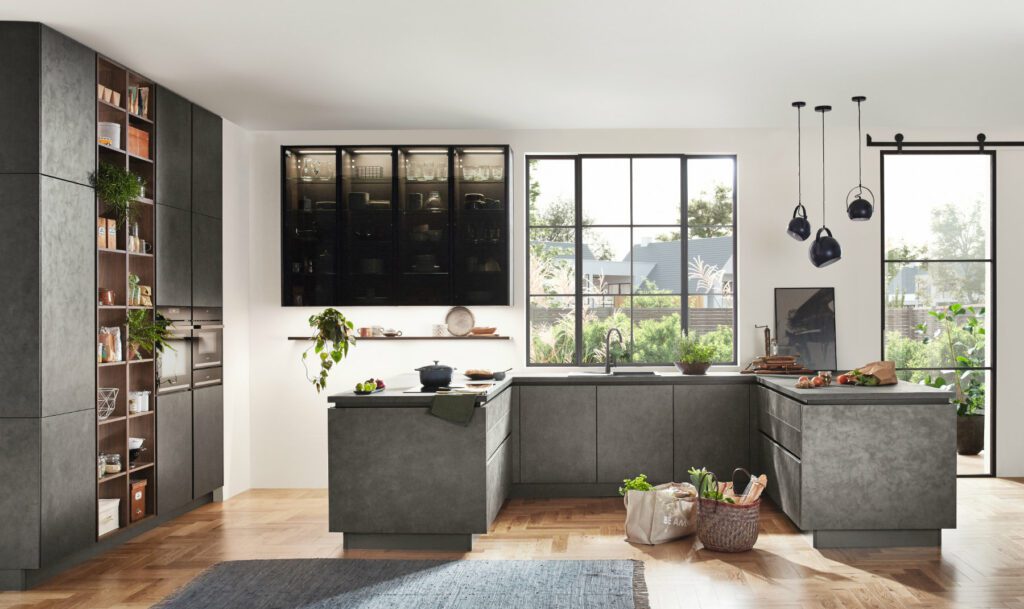 Are Nobilia German Fitted Kitchens Is Expensive?
The simple answer is no… Most of our clients have a budget of £12,000 – £30,000 and this will allow them to have their dream kitchen. All costs include our design service, furniture, appliances, work surfaces, accessories, delivery and installation.
We also provide you with a dedicated Project Manager who will oversee all aspects of your kitchen installation ensuring that everything runs smoothly throughout the project.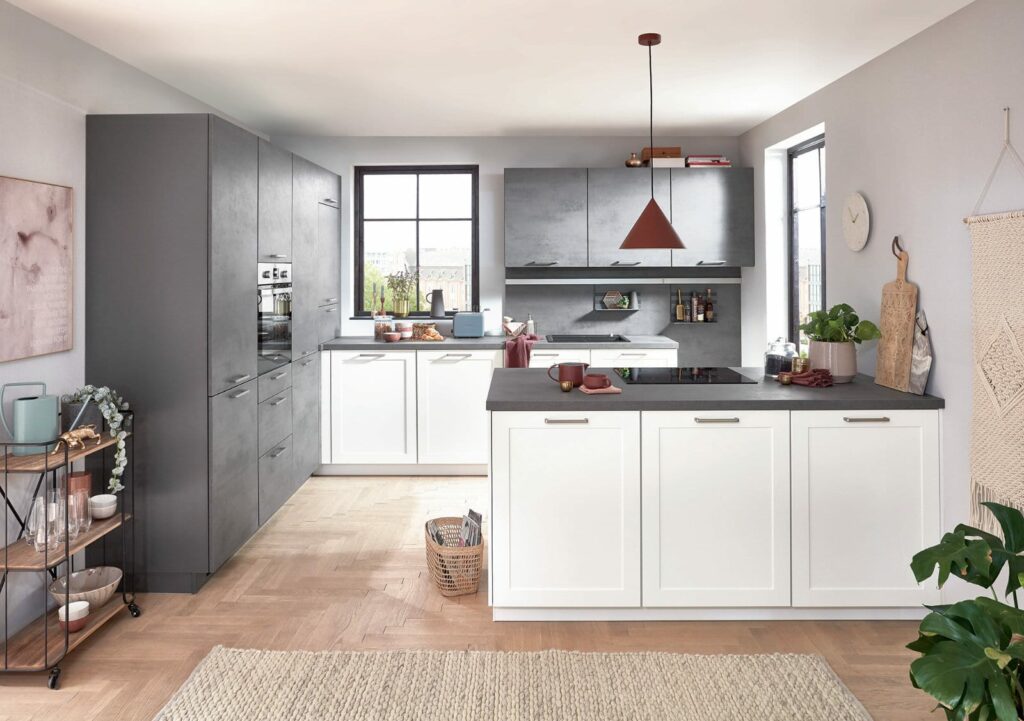 German Kitchen Showroom
Our head office and showroom are in Halfway, Sheffield just 10 minutes from M1 motorway junctions, we are more than happy for you to visit us but understand that this is not always possible.
We therefore also provide a service where you send us your kitchen size measurements and a rough idea on your budget and we do the rest – we will provide you with not only a quotation but also a recommended German kitchen range spec'd up to your requirements.
At Nobilia German Kitchens by Square we pride ourselves on providing fantastic customer service, superb value and incredible choice, contact us today for a no obligation chat.
Sheffield Kitchen Showroom
Visit our Nobilia German kitchen showroom, located in Halfway, Sheffield just 10 minutes from M1 motorway junctions. Spread over 2 floors we have a broad range of kitchens on display from Nobilia. This includes modern, contemporary, handles and handleless, ultra-minimalistic and traditional – a style to suit every taste and budget! Our team are very relaxed, so pop in for a browse and a chat, or else please book ahead so we can sit down and together discuss your plans over a coffee.
Opening Hours
Monday: Friday: 9:30am – 6pm
Saturday: 10am – 4pm