Why Choose Nobilia German Kitchens By Square?
A Family run business, German Kitchens by Square is owned and operated by brothers Ryan and Jonathan Fagan. Born and raised in Sheffield, the brothers have a background in Architecture and Project Management.
Years of Experience
Ryan has worked within the kitchen industry for 11+ years, whilst Jonathan spent 20 years working as a kitchen installer. Such hands-on knowledge of German kitchen furniture now proves invaluable when it comes to working with clients in perfecting their brand new kitchen designs. With the support of experienced designers and fitters, this tight-knit team instal 150 kitchen per year locally, and across wider Sheffield, Rotherham, Worksop, Wakefield, and Doncaster.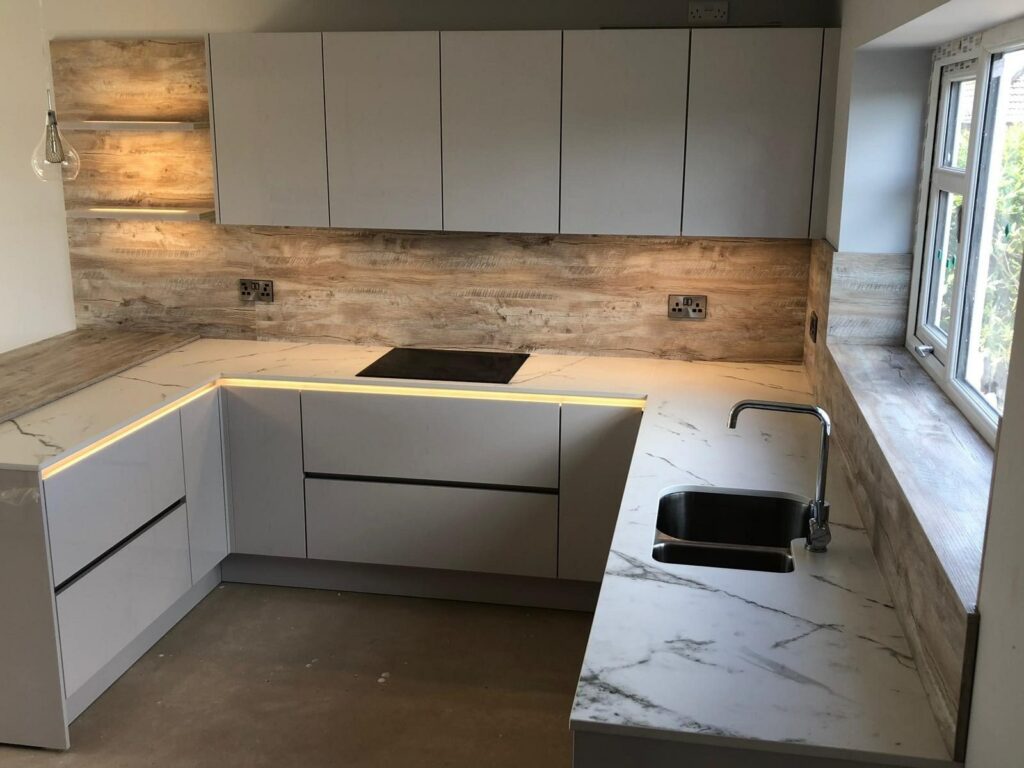 Square Kitchens By Ponsford
As well as German Kitchens by Square, Ryan and Jonathan also own and manage a sister company, Square Kitchens by Ponsford, and are proud to operate a second luxury showroom out of the prestigious Ponsford area of Sheffield.
Sheffield Kitchen Showroom
Visit our Nobilia German kitchen showroom, located in Halfway, Sheffield just 10 minutes from M1 motorway junctions. Spread over 2 floors we have a broad range of kitchens on display from Nobilia. This includes modern, contemporary, handles and handleless, ultra-minimalistic and traditional – a style to suit every taste and budget! Our team are very relaxed, so pop in for a browse and a chat, or else please book ahead so we can sit down and together discuss your plans over a coffee.
Opening Hours
Monday: Friday: 9:30am – 6pm
Saturday: 10am – 4pm